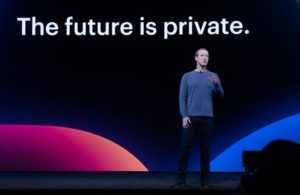 My condolences to all the old-school Facebook enthusiasts. That community was dedicated to "like" or "poke" you or the content you gave in the Facebook world without fail. Times have changed now there is a fresh new name and objectives that people should be aware of… that ladies and gentlemen is Meta.
The breakdown is that Mark Zuckerburg made a huge announcement on October 28th letting the world know that Facebook has now changed to Meta. Plenty of people have trolled in the process explaining that maybe it is for the metadata they sell or the "Metaverse" universe for all the conglomerate businesses they have under their belt. Regardless, they are going with Meta and with that a new rollout that will shape the way we interact with each other once again.
The growing landscape of digital currencies and cryptos has blended perfectly into the new phases of Meta. Mark Zuckerburg has essentially created a "universe" like the original game of SIMS. People can interact with other users in real-time digitally using a special VR (virtual reality) headset. This opens yet another pandora's box. The box includes of opportunities for NFTs, Crypto, digital real estate, a new level of working from home, vacationing from home, as well as multiple companies cashing in on "new" reality we are about to live in.
There was an announcement about physical stores to give users a chance to acclimate to VR Meta. This past Tuesday Mark Zuckerberg further gave a video of physical sensations in Meta. Meta is building haptic gloves so you can "feel" the objects in the Metaverse. There is a lot to unpack, but in reality it is unfolding quickly in front of our eyes whether we like it or not. I am not sure how I feel about it but what I do know is prepare however you see fit.