Stephen A. Smith Apologized for his racist rant on Ohtani.
After receiving backlash for his comments criticizing Los Angeles Angels star Shohei Ohtani's employment of an interpreter, ESPN personality Stephen A. Smith apologized on Tuesday.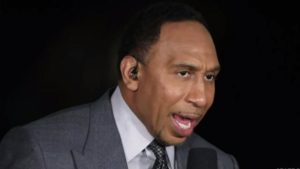 He was quoted as saying "I don't think it helps that the number one face is a dude that needs an interpreter so you can understand what the hell he's saying."
His remarks were particularly harmful because they came at a time when anti-Asian violence is at an all-time high.
Smith doubled down on his comments in a short video posted to Twitter after Monday's broadcast, even after ESPN colleagues openly chastised him for his attitude. "It helps if you speak the English language if you are a sport seeking to ingratiate yourself with the American public the way Major League Baseball is attempting to do because of the challenges that you've been having to deal with in terms of boosting the appeal of the sport," he said.
On my earlier comments about Ohtani pic.twitter.com/FM0vnDDXBB

— Stephen A Smith (@stephenasmith) July 12, 2021
It took amplified backlash on social media for him to finally issue an apology. At this point, he was almost forced into making a statement, and it takes away from the value of an apology.
What Other Racist or Xenophobic things has he said.
Smith also made news when he purposefully mispronounced the names of many Nigerian men's basketball players in the aftermath of the national team's exhibition upset of Team USA.
Stephen A. Smith is one of the biggest faces for ESPN and should be more aware of what he says. With that in mind, he seems to be getting away with far too much. Someone of his influence should be held to a higher standard. Remember when he complain about Steve Nash being hired as the head coach of the Brooklyn Nets? Here is a video for that.
Smith's apology was probably the result of a higher-up and not a personal choice made by him.