Kyrie Irving Not Allowed With Team Due to Covid-19 Vaccine.
The Brooklyn NETS made a surprise announcement that banned Kyrie Irving from participating in team practices or games, all due to local COVID-19 vaccine mandates. At the same time, visiting unvaccinated players are allowed to visit and play against the NETS. Does this make any sense?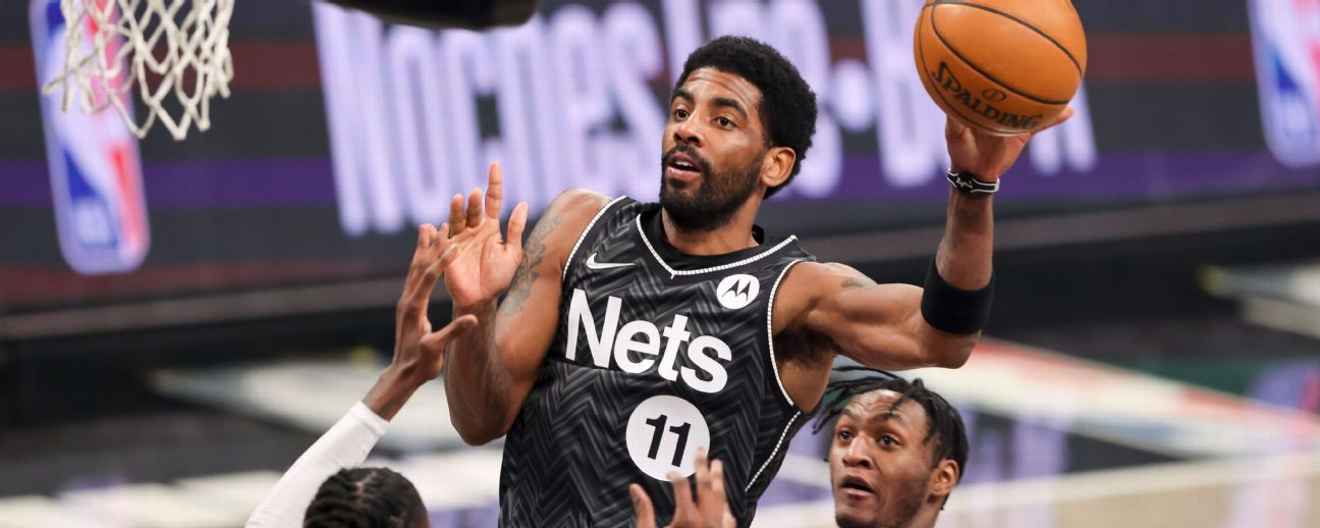 Tuesday's surprise announcement by the Brooklyn NETS came as a shock to millions of basketball fans and basketball players alike, given that the city allowed him to start practicing just a few days earlier. It seems as though the NETS decided they will not hide behind city mandates anymore, taking it upon themselves to turn up the heat on vaccine hesitant Kyrie. According to the announcement, Kyrie Irving is now deemed as a part-time player (see our reporting here). This change in status results from Irving being unable to take part in 100% of league games.
Kyrie Irving Not Allowed With Team Due to Covid-19 Vaccine.
It is clear that the team is not supporting their star point guard and has opted to apply maximum pressure on him. To do so, the Brooklyn NETS deemed Irving ineligible to practice or play in any games (home or away), until he is fully vaccinated for COVID-19. Note that this classification is contrary to city mandate, that allowed him to practice.
According to officials, while the league itself doesn't currently require the COVID vaccine for players to take part league activities, certain cities and states where key games take place require players to be vaccinated. However, the league has engaged in some borderline illegal isolation of unvaccinated players. The NETS announcement is just a recent example. Irving may not practice, or play in road games because of his unvaccinated status.
According to media sources Irving could stand to lose millions in salary for the rising number of missed games. The basketball star currently averages around $400 thousand dollars per game.So far Kyrie has missed two games because of his unvaccinated status. The Brooklyn NETS, fans, and team mates eagerly await next steps on behalf of the team and a response from Irving.
The Big Question is, who is standing with Kyrie Irving? Is he considering legal action? Is this the hill he is willing to let his career die on? What are other star players saying about this? KD is supposed to be his friend. He seems to have signed on to this pressure campaign.
Science be damned, COVID-19 insanity continues.