Kyrie Can Play Full-Time and it bothers Stephen A. Smith
New York City mayor Eric Adams just lifted the city's vaccine mandate for athletes and performers. This decision obviously was influenced by MLB's upcoming opening day and possibly the mayor embarrassed by the anti-science foolishness of the mandate. Regardless of the reason, one thing this decision does is allow Kyrie Irving to finally play home games. This is supposed to be good news. It is obviously good news for Kyrie and the NETS. Even sports writers/personalities welcome this news. However, Stephen A. Smith, is not having it. He twists himself into a pretzel trying to say he welcomes the news, yet finds a way to hold on to his crazy position and hatred on Kyrie.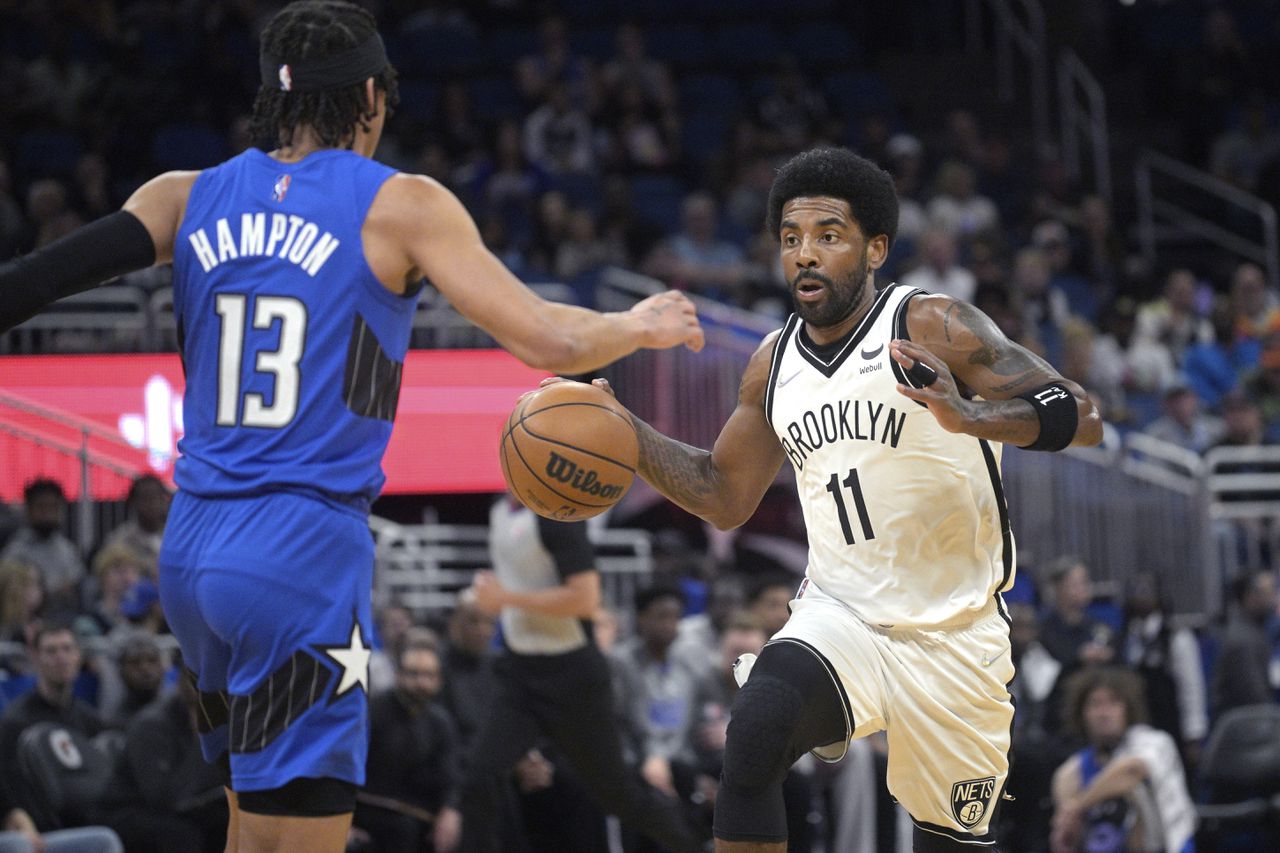 He says, he's a Knick first, New York always. He says the mandate was bogus. However, as far as Kyrie is concerned he demands that the man simply shut-up and play. Stephen A was all over the place, trying to have it both ways. He tries not to sound like he hates the decision to lift the mandate, yet goes on to passionately try to destroy Kyrie.
The evidence is clear. Kyrie Can Play Again Full-Time and Stephen A. Smith Can't Stand It! He is all over the place now and knows he is wrong. If you doubt this, just ask Jay-Will.
Kyrie Can Play Full-Time and it bothers Stephen A. Smith
Stephen A. has a big ego, so he is digging deeper. Others are happy for Kyrie though.
FULL TIME KYRIE!!! #SCARYHOURS

— Kendrick Perkins (@KendrickPerkins) March 23, 2022
Finally.
Good for @KyrieIrving for standing his ground, especially with the ridiculous hypocritical rule that allowed unvaccinated visiting players to play.
Now, let's extend it to everyone in NYC, not just athletes & performers.
Let the silliness end. https://t.co/gOSKjpAQ9R

— Sage Steele (@sagesteele) March 24, 2022
As one tweeter user noted " I don't care what Kyrie Irving does for the rest of his career, choosing to stand up for medical autonomy in the face of tremendous public + private pressure, not to mention lost income, will be his most impressive and enduring accomplishment."
Stephen A. Smith can say all he wants, we think he needs professional help before he can let go of his Kyrie hatred.