The NBA playoffs are back like never before and arenas are expected to be filled to capacity during the season. Following the COVID-19 pandemic, fan capacity will be restricted. However, most of the United States population has been vaccinated, thereby lifting the barrier for fans to attend the playoffs.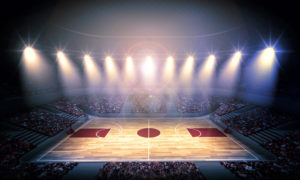 Since most fans can gather, other NBA teams are allowing them to have a taste of postseason basketball. This has been facilitated through various measures like vaccination of fans against COVID-19.
According to ESPN's Baxter Holmes, two-thirds of NBA teams are limiting the number of fans to attend games this season while others have increased in person attendance. Such teams include the Phoenix Suns, which increased the capacity by 3,000 fans in February, and the Milwaukee Bucks, who increased their capacity by 18 percent.
Fans are expected to utilize Clear, a biometric screening firm, to prove their COVID-19 status. Reportedly, fans will download the Clear app on their phones and use it to upload identification documents to prove they are COVID-19 negative.
Moreover, fans are expected to answer health survey questions through the app and they will get green or red notification that will determine their eligibility to attend the playoffs.
As the number of people vaccinated increases, the capacity will increase significantly. However, this will be dependent on the local regulations and the state for every team. Notably, with many NBA teams letting some fans attend this season, the teams have improved as compared to the previous season.
During the 2019-20 playoffs, which took place in Orlando, fans were not allowed to attend. Only family members and friends of players were allowed to attend.Since then NBA teams and organizations have been excited about the possibility of allowing a high number of fans to attend the remainder of the post season games. The COVID 19 vaccine is being rolled out at a huge rate, thus encouraging eager fans to get vaccinated.
Finally, the NBA playoffs have started, and for the first time in more than a year, many fans are watching the games in person.