As of 2020, 6.3 percent of Facebook employees were Hispanic, while 3.9 percent were Black. Sure, this is a slight improvement compared to the 4 percent Hispanic and 2 percent Black employees hired in 2014. All the same, this is still not enough coming from a company whose goal is to "bring the world closer together." Besides, the number of Hispanic and Black employers holding leadership and technical positions has consistently remained at 1 percent. Facebook admits to not hiring enough Black and Hispanic engineers and blames it on the candidates' lack of specialized training and exposure in this field. This is a surface level seems excuse, given the feedback from minority engineers who attempt to engage the engineering interview process at facebook. The culture at facebook seems designed to keep out qualified Black engineers.
Lack of Diversity
The lack of diversity is not a new occurrence in most prominent tech companies in Silicon Valley. For instance, based on its diversity reports in 2018, Google has approximately 2.5 percent Black employees while 3,6 percent are Latino. Suffice to say, Black employees faced the highest attrition rates, with Latinos following closely. For years, Google has been applauded for striving hard to close the racial gap in most of Silicon Valley's companies. They have even gone further to build bridges with HBCU's (Historically Black Colleges and Universities). However, the company has also been accused of undervaluing and underinvesting in Black students in HBCUs.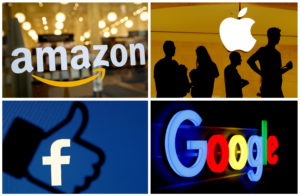 Several Black and Hispanic candidates who have previously interviewed for job posts at Facebook complained of being sidelined despite meeting all requirements. According to the company officials, there was no doubt these candidates would be efficient only that they needed a "culture fit". Unfortunately, the culture in Silicon Valley did not currently align with Black people's culture.
All is Not Lost
According to research, the lack of inclusion falls back to the company's foundation. Minorities were not included in the early stages of the company's start-up. Moreover, not many aspiring Black engineers can comfortably afford to pay tuition fees in elite universities such as Stanford and Harvard.
Like most big tech companies, Facebook is embarking on improving the number of potential Black engineers. In light of this, it is cooperating with Hispanic-serving institutions and historically black colleges to include engineer-in-residence programs.
Potential candidates from underrepresented communities will take an eight-week training engineering program (Facebook University) in California and Morgan State Universities. Besides, it will ease its engineering application process, making it easily accessible through such interview courses as Crush Your Coding. This in as of itself is not sufficient, as the is the other problem of cultural fit. What is required, cultural training or technical training. These tech giants have to decide this and make it clear that besides being qualified, you have to train to become white or asian culturally in order to have a chance.
Facebook will also offer brilliant tips for passing the practical segments. The giant company insists that their jobs are more than the people available for them. As such, they are going over and beyond to enhance transparency and ensure there are enough people to complete these tasks.