The Clemson football team's still licking their wounds after the College Football Playoff Semi-finals loss to Ohio State, last season. The team made college football news when Clemson's offense was no match for fifth-ranked Georgia, in the 2021 opening season 10-3 loss. Clemson failed to make several critical plays while Georgia capitalized on them. Boasting six consecutive ACC titles and six trips to the college football playoffs made no difference to the start of the 2021 college football season.
Can Joseph Ngata and Other Clemson Receivers Save The Season?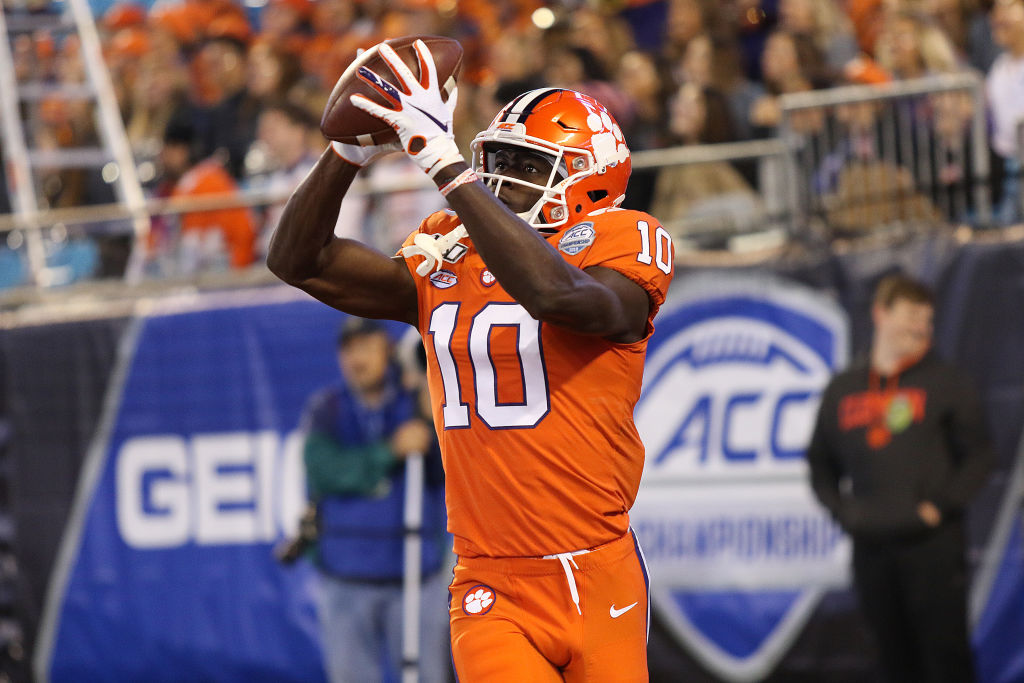 Joseph Ngata, a junior wide receiver, has accounted for more than half of the team's offense, 180 yards, catching six passes for 110 yards, in the season opener. Although being limited to practice time due to injury and Covid-19, he has been identified as a very productive player in the 2021 season, thus far.
He made six catches in 83 yards, in Clemson's spring game, giving us a glimpse of what's to come. With 3, 682 receiving yards, 55 touchdowns in 42 games, and only six games in which he did not reach the end zone, Joseph Ngata, was a five-star prospect at Folsom High School in California.
Clemson football wide receivers 2021
In 2021, Clemson football wide receivers, ranked one of the five best in all of college football, is a positive spin on this story. Clemson alumni have experienced consistent success at the NFL, in the wide receiver position. A clear indication that the Clemson Tigers produce five-star quality wide receivers. And this season is no exception. Along with Joseph Ngata, Justyn Ross and E.J Williams are two other top players to keep an eye on this season. E.J Williams has had a pretty respectable freshman season impressing spectators with his brilliant catch against Notre Dame in the ACC Championship game. While Justyn Ross has already been named for the Biletnikoff Award watch list.
Now, let us revisit the initial question.
Can Joseph Ngata and Other Clemson Receivers Save The Season?
It's clear that a glorious homecoming might be on the cards for this team. So yes, Joseph Ngata and the Clemson Tigers receiving crew are up to the task and just might save the season.
College football is back!