Tom Brady took the field Thursday night for the 300th time, and showed no signs of decline. Tom Brady seems determined to prove that last season wasn't a fluke and settle the GOAT debate for all time. With 379 passing yards, 4 touchdowns, and yet another patented final minute winning drive, Tom Brady proved that the defending Super Bowl champs should be the favorites as long as he's quarterback.
Brady Again Proves He's the GOAT! Showed no decline in his 300th game.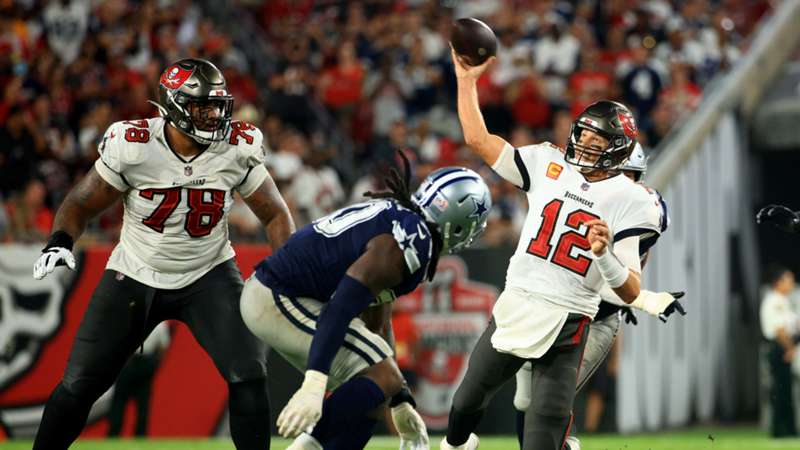 The Cowboys put up a good fight, and Dak Prescott had heroics of his own with 403 passing yards and 3 touchdowns. However, the Cowboys were not able to capitalize enough on mistakes by the Buccaneers. The Buccaneers had 4 turnovers, and lost twice as many yards in penalties. Tom Brady's clutch play and efficiency were just too much for them to handle though.
On the final drive of the game, Tom Brady threw a perfect back-shoulder pass to Chris Godwin which put them in field goal range with less than 20 seconds left on the clock. Ryan Succop kicked the 36-yard chip shot to win the game. Looking forward, the Buccaneers have games against the Falcons and Rams, before a game on Oct 3rd that Tom Brady probably has circled on his calendar. When the Buccaneers play the Patriots, Tom Brady will likely try to send another message loud and clear.