Celtic's Enes Kanter Criticizes The Chinese Government
Enes Kanter, a professional NBA player for the Boston Celtics, recently called out Chinese President Xi Jinping as a brutal dictator. In the video, he wore a t-shirt with the Dalai Lama, directly addressing president Xi Jinping and urging him and his "henchmen" to free Tibet. Mr. Kanter said he could not stay silent, and he stood with his Tibetan brothers and sisters to support their cause for freedom.
The Chinese government pushed back by halting all Bolton Celtic games from broadcasting on its streaming platforms and social media outlets. The foreign ministry spokesman also stated that Kanter's remarks were ridiculous, and that he was simply trying to get attention. As if trying to dismiss Enes Kanter, the spokesman found no need to refute the remarks saying that, indeed, Tibet is part of China.
Kanter is no stranger to standing up to dictators and speaking his mind on human injustice. In 2019, he criticized the president of Turkey, Recep Tayyip Erdogan, and the Turkish government's authoritative rule. That caused the government to revoke his passport. An arrest warrant was issued for him, and his family is being oppressed as a result.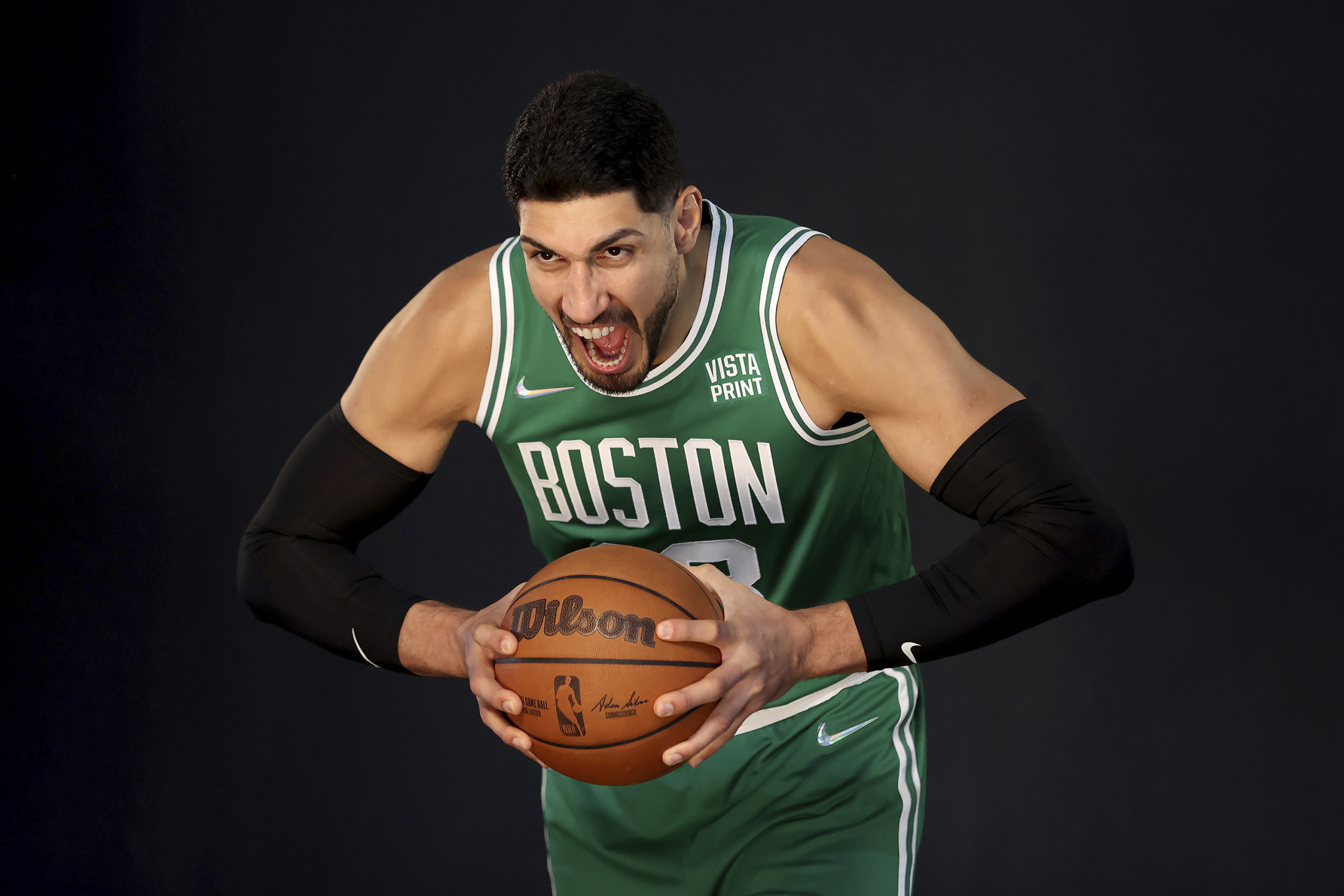 Mr. Kanter's remarks are quite unusual for the typical NBA player, considering that China is the NBA's most vital overseas market. Most top NBA players like LeBron choose to keep off controversial topics regarding China but would rather praise it and criticize the US (like we're worse off) as it would easily put them between a rock and a hard place. With multimillion-dollar contracts with NIKE (which Enes Kanter has linked to the Tibet human injustices), you can see why it's highly unlikely for top players and the NBA to speak out against the rising superpower.
Celtic's Enes Kanter Criticizes The Chinese Government
Enes Kanter should receive praise for boldly speaking the truth, rather than the usual stigmatization that activists get. Following a previous expose of the working conditions in the Chinese factories, the injustice, and forced labor imposed on the Uyghur people of Tibet, Kanter's remarks come as a wake-up call. It highlights the need for action against oppression and human rights abuse.
Other NBA players can borrow a page from Enes Kanter's playbook and use their influence and platforms to call out dictators. For instance, where's Joel Embiid? Doesn't the Cameroon national playing for Philadelphia 76ers see the human injustices perpetrated by his home country's dictator? Well, maybe (just maybe) Joel Embiid needs some Kanter courage.