What Happened?
Washington D.C. attorney general Karl Racine filed an anti-trust lawsuit against amazon for abuse of monopoly power. At the heart of their charge is a claim that the e-commerce giant is using its monopoly power to artificially keep prices high. The state attorney general claims that, by forbidding merchants from listing their products on other websites, amazon is artificially setting a high floor for product prices, thereby cheating the citizens of Washington D.C.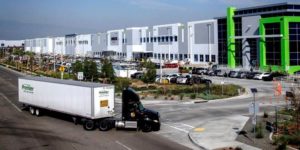 Why should you care about this?
Imagine that amazon is using their power to force you to buy things at a higher price. Is this a case where we may all be due for refunds or a breakup of amazon and force competition. Even if amazon is broken up, they will still be a giant company and yet make room for another smaller company to rise.
Is this the first step to the eventual breakup of amazon? This seems like the first domino to fall and other states attorneys could follow up with their own suits.